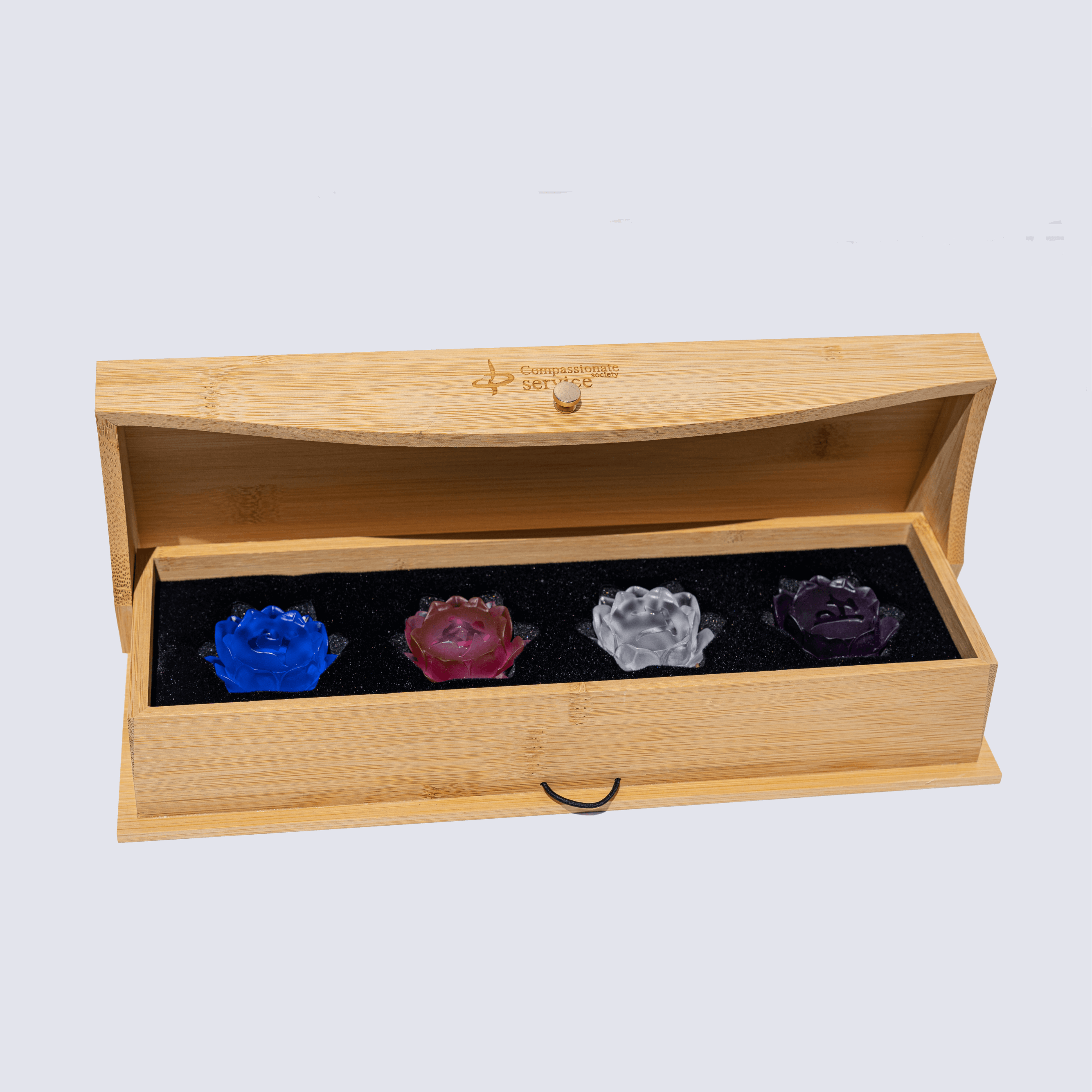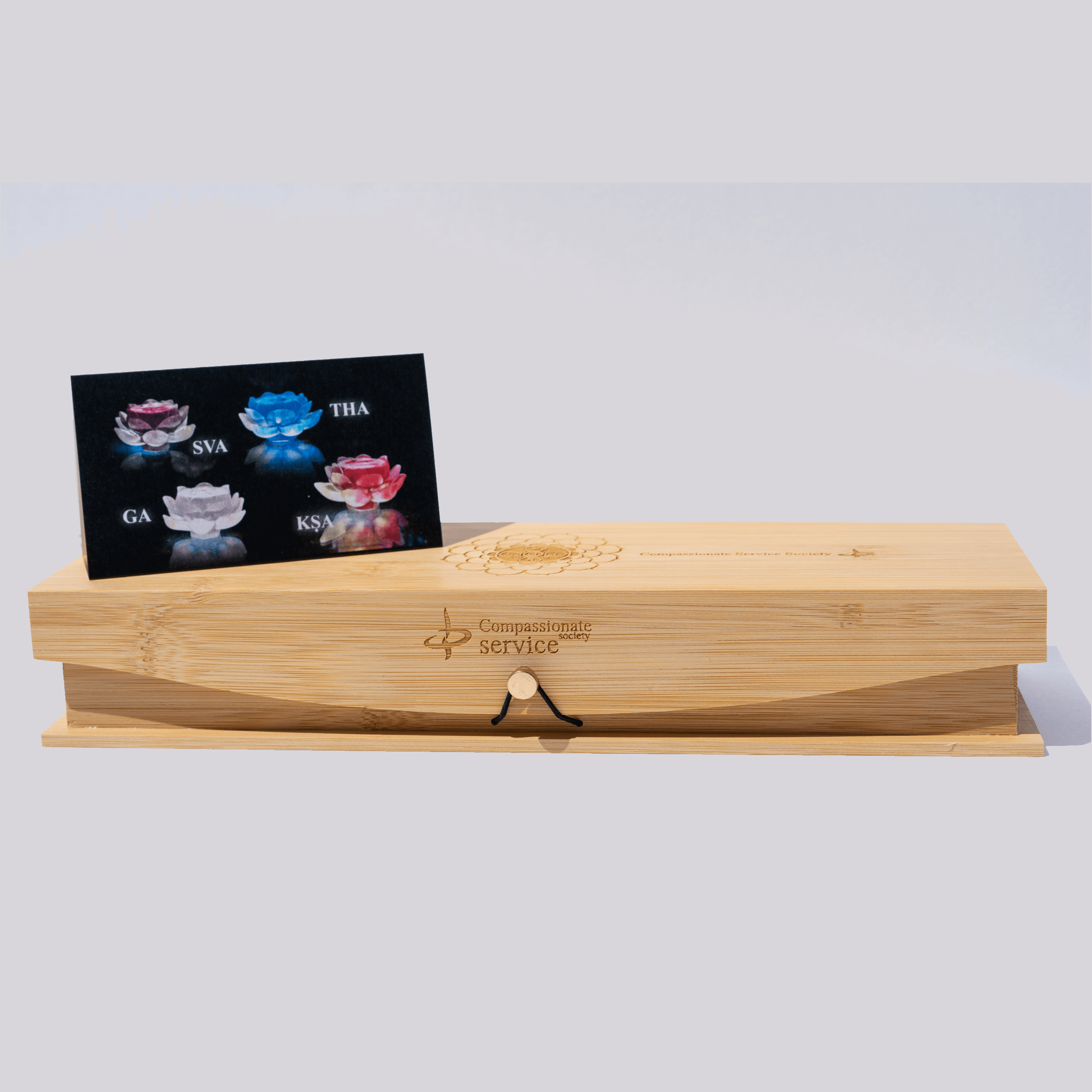 Tứ Liên Hoa - Lotus Chest
Hoa sen là biểu tượng của bồ đề tâm không ngừng lớn mạnh.
Chiếc hộp gỗ này đi kèm với 4 hoa sen bằng pha lê gồm các màu Xanh, Đỏ, Tím và Trắng. Mỗi màu đều có đặc tính riêng.
Thanh liên hoa giúp giải trừ tâm tham lam, dục vọng; hóa giải nợ tiền.
Hồng liên hoa chuyển hóa tất cả tâm sân hận, hóa giải nợ máu
Tía liên hoa giải trừ tất cả tâm si mê, và hóa giải tất cả nợ tình.
Bạch liên hoa chuyển hóa tất cả sự nghiện ngập, chấp pháp, và không ngừng triển khai lòng biết ơn với mọi người.
Lotus represents the ever-growing bodhi mind.

This set consists of a wooden box that contains four crystal lotus flowers in Blue, Red, Purple, and White. Each lotus color has unique transformative properties.

•The Blue Lotus helps to transform all greed and dissolve all monetary debts.
•The Red Lotus transform all anger, and blood debts.
•The Purple Lotus helps to dissolve all delusions/ignorance and transform all emotional entanglements.
•The White Lotus transform all addictions and attachments to the dharma, and constantly develops gratitude to all living beings.
Dimensions: 4W x 13L x 2.25H in
Weight: 1.77 lb
Material:
Wooden Chest with Hand Carved Lotus Symbol.
Lotus Flowers are made from Crystal.
Cách Bảo Quản Lưu Ly:
1. Chỉ dùng nước sạch để rửa lưu ly
2. Không dùng xà bông hoặc chất có chứa cát, có thể làm trầy
3. Nên giữ nhiệt độ không cao hơn 60 độ C Nhiệt độ thay đổi có thể làm tổn hại lưu ly
4. Không nên đụng chạm có thể khiến sức, mẻ, hoặc trầy
5. Tránh xúc chạm vào lưu huỳnh, chất chlorine, và các chất lỏng có tánh chất làm xét rỉ